Tyrece Fuller Jailed 10 Years For Stabbing Terrell Davis-Emmons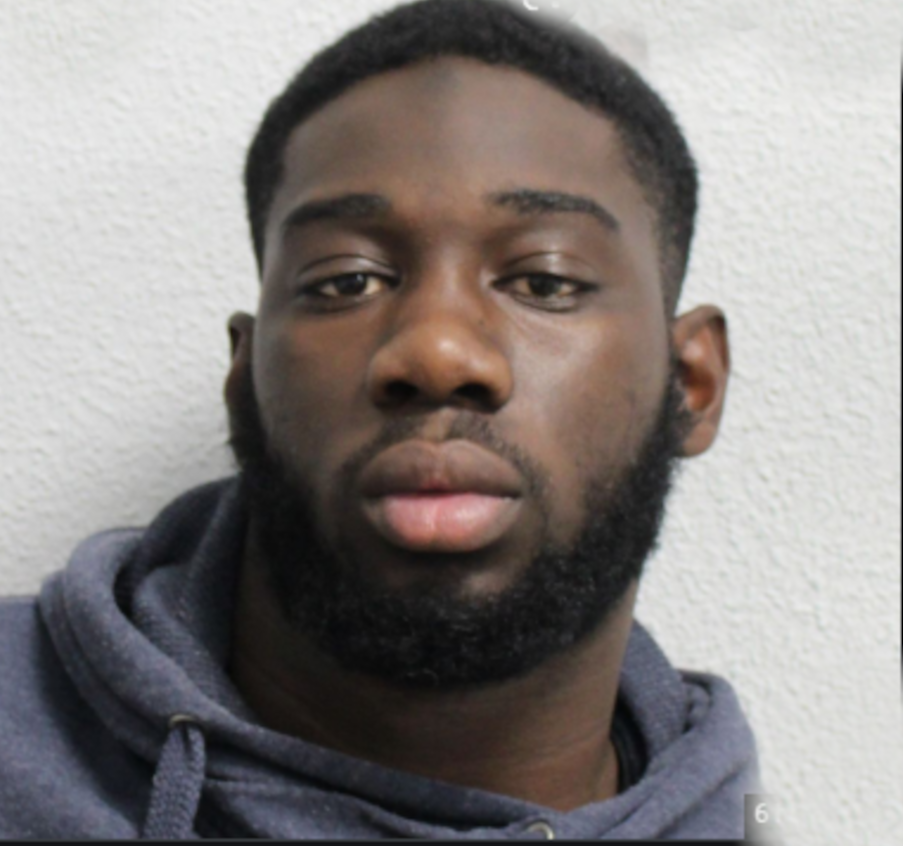 Tyrece Fuller, who fatally stabbed Terrell Davis-Emmons while he took shopping to his grandmother has been jailed for 10 years.
He knifed the 27 year old with a six-inch Rambo-style blade on a housing estate in Brixton, south London, in November 2020.
CCTV captured Davis-Emmons was capured on CCTV, lifting up his shirt to look at his chest wound before losing consciousness and falling to the ground.
Fuller was cleared of murder but found guilty of manslaughter after a trial at Inner London Crown Court in July.
But he cowardly refused to leave prison to attend his sentencing hearing on Thursday – adding to the distress of his victim's family.
Fuller claimed that he owed Mr Davis-Emmons £800 for a gambling debt, and had previously been threatened by him.
On the night of the murder, Fuller was seen hanging around the Blenheim Gardens estate near to communal gardens at the rear of Ramilles Close.
Mr Davis-Emmons, who is the brother of Grammy Award-winning rapper 21 Savage is filmed on CCTV approaching Fuller and hugging him.
A fight broke out between the pair who both brandished knives. A passer-by present at the time separated them.
But the two men continue to shout at each other before Fuller pulls out a knife and stabs Mr Davis-Emmons once in the chest and runs away towards Prague Place.
After the killing, 21 Savage paid tribute to his younger brother, known as TM1way – sharing a childhood photo of them on Instagram to his 13million followers.
21 Savage was born in Plaistow, east London before moving to the US aged seven.
Their father, Kevin Emmons, said in court that he had "faded away" since the death of his son.
Mr Emmons added: "I have struggled with an emotional and psychological war within myself, comparable to that of an elevator that only goes down.
"His nan, my mother, still sits in her house waiting for Terrell to return with milk and juice.
"I have seen so many messages from people he helped when they were in a bad place.
"Terrell had a bright future ahead of him. He had great ambitions in music and had started a painting and decorating course. He was on the right path to achieving his ambitions.
"We will never know the future that Terrell would have had and would have enjoyed. Any success he would have achieved, he would have selflessly shared with his family and people in the community.
"We will never get over the loss of Terrell."
Detective Chief Inspector Kate Kieran, who led the investigation, said: "I would firstly like to say my thoughts are with Terrell's family as they continue to come to terms with the tragic events of the past year.
"The events of November 22 clearly demonstrate the dangers of carrying a knife.