Sudanese security forces shoot at anti-coup protests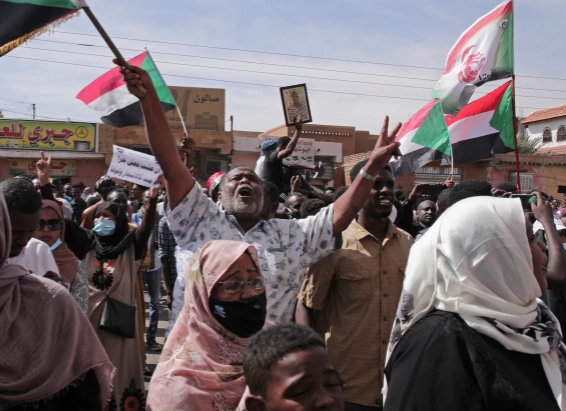 Anti-coup protesters were shot at by Sudanese security forces, leaving at least 7 people dead and more than 100 people were injured.
They organised anti-coup rallies and were protesting against last October's military coup in the capital Khartoum.
Tear gas and gunfire broke out as thousands of protesters marched towards the presidential palace who were blocking main roads leading to the presidential compound.
This comes as Sudan's ruling Sovereign Council said on Facebook that it would establish an anti-terrorism force to counter "multiple potential threats.
There have been several mass demonstrations against military rule since the October 25 coup, and at least 71 people been killed by security forces.
The Forces of Freedom and Change, an alliance of civilian political parties and movements, called for two days of civil disobedience and a general strike in response to Monday's violence.
Sudan had been ruled by an uneasy alliance between the military and civilian groups since 2019. But in October, the military effectively took control, dissolving the power-sharing Sovereign Council and transitional government, and temporarily detaining Abdalla Hamdok, the prime minister.