Dina Asher-Smith Plays Down Her Chances In 2020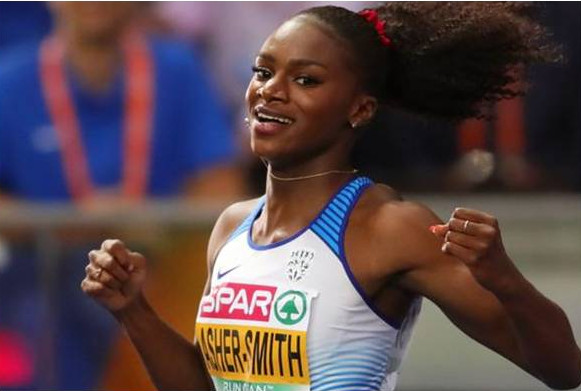 Sprint star Dina Asher-Smith has played down her chances of gold at the World Championships and Olympic Games despite winning the 100m, 200m and 4x100m at the European Championships in world leading times.
Asher-Smith won the 100m in Berlin in 10.85 seconds, the joint fastest time of the year alongside Ivory Coast'sMarie-Josee Ta Lou. She also ran the 200m in 21.89 seconds.
She noted that four of the fastest women of all time are currently in action and she believe that It is not going to be easy to be dominant in the Worlds and Olympics.
The 22 year old admitted that "First and foremost I have to keep training and get a little bit faster, while 10.85 and 21.89 are good times and would put me in good stead at a normal World Championships and Olympics, the fantastically talented women across the world are so fast that won't let me sit here and say 'it is going to be nice and easy".
"I'm going to have to bring my A game in every single race next season and definitely for the World Championships in Doha. It's just a lot of hard work and lot of focusing to make sure I can hopefully put myself in the mix."
Asher-Smith will compete in Birmingham in the 200m this weekend against  Ta Lou, Jamaican duo Shericka Jackson and Shelly-Ann Fraser-Pryce. Also in the lineup will be American Jenna Prandini and Shaunae Miller-Uibo of the Bahamas.